The quickest and easiest way to repair leather and suede
Our illustrated step-by-step guide below shows you how to easily repair any type of hole, rip, tear or damage using a MastaPlasta patch. Other repair kits are quite time-consuming and involve the use of tools, chemicals and heat. Our self-adhesive patches offer a simple peel-and-stick solution and can be applied in seconds.
Can be used on all natural/synthetic leathers and suedes plus vinyl and many other upholstery fabrics. Please note, MastaPlastas are not suitable for machine-washing.
Follow these really simple steps to apply our patches:
Scroll right for Instructions in different languages
English Instructions
German Instructions
Fren Instructions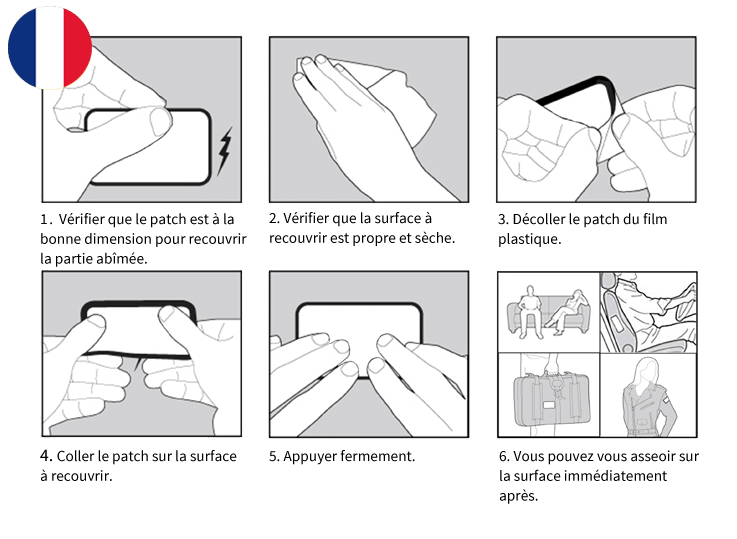 How to repair hair salon chair
How to repair a Leather Jacket